Welcome
"I love my job because it is so varied, creative and it never stands still. My aim is to provide tailor-made language services to every customer, helping them to overcome language and cultural barriers and reach new markets and people."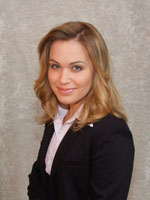 Welcome to Sprachendienst Gubisch – your professional language service in Berlin!
Thank you for your interest in my services. I provide support for your international projects offering a wide range of services in all areas of foreign language communication.
My working languages are:
English, Norwegian and German
I look forward to cooperating with you.